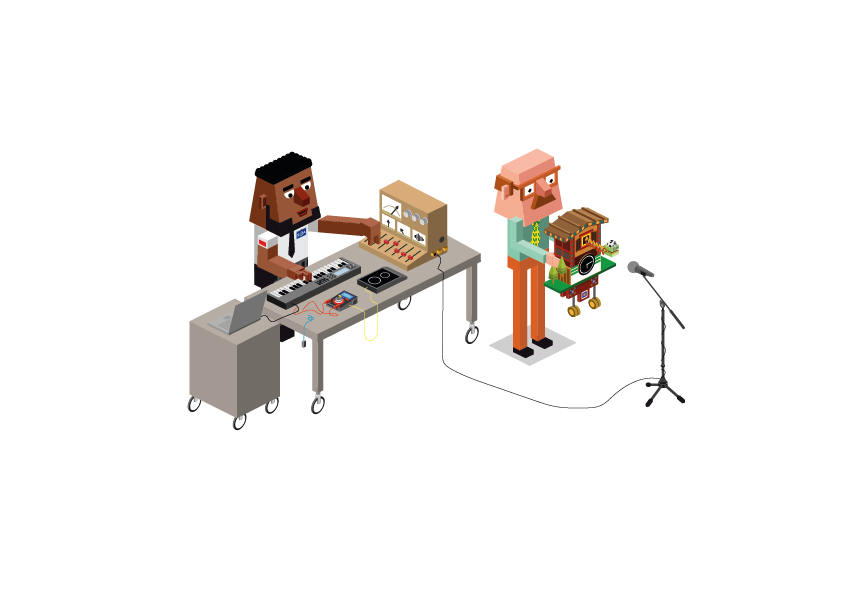 Globozone Is Watching You
Welcome to the Globozone: a huge commercial and technocratic center that no one ever goes out of. In a near and globalized future, two employees are bored in their respective positions. Lax security officer for one, psychopathic accountant for the other, they are nonetheless united by a common passion: to fight the sweetish monotony thanks to the unsuspected power of DIY audio and musical sedition.
A series designed for mobile consumption
Entirely produced with the video game engine Unity, the series is co-produced with the European broadcaster Arte. We propose to the viewer to discover this incredible universe through a short-form animated web series and to immerse himself deeper thanks to social media content, AR experiences and a dedicated mobile app.