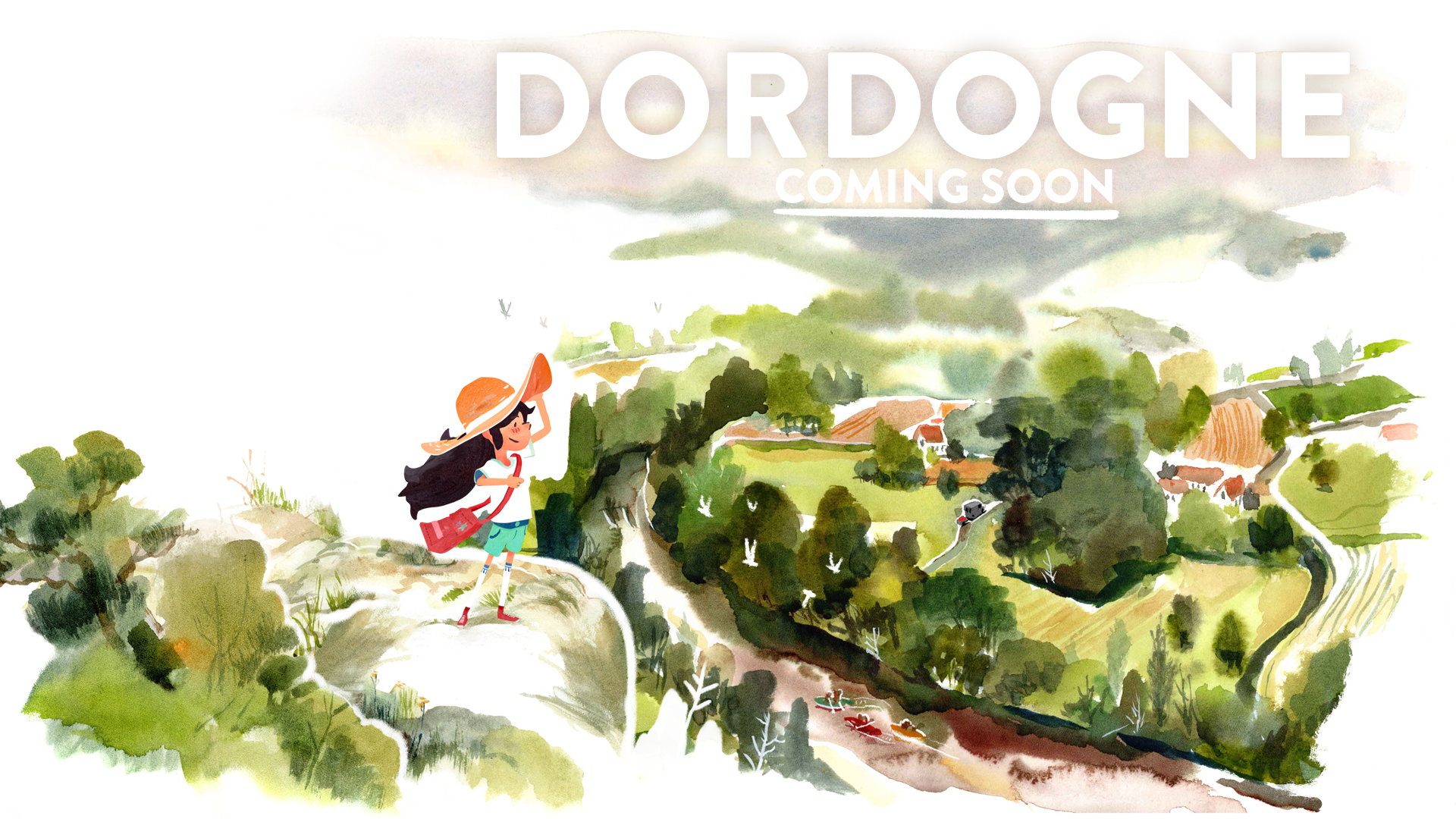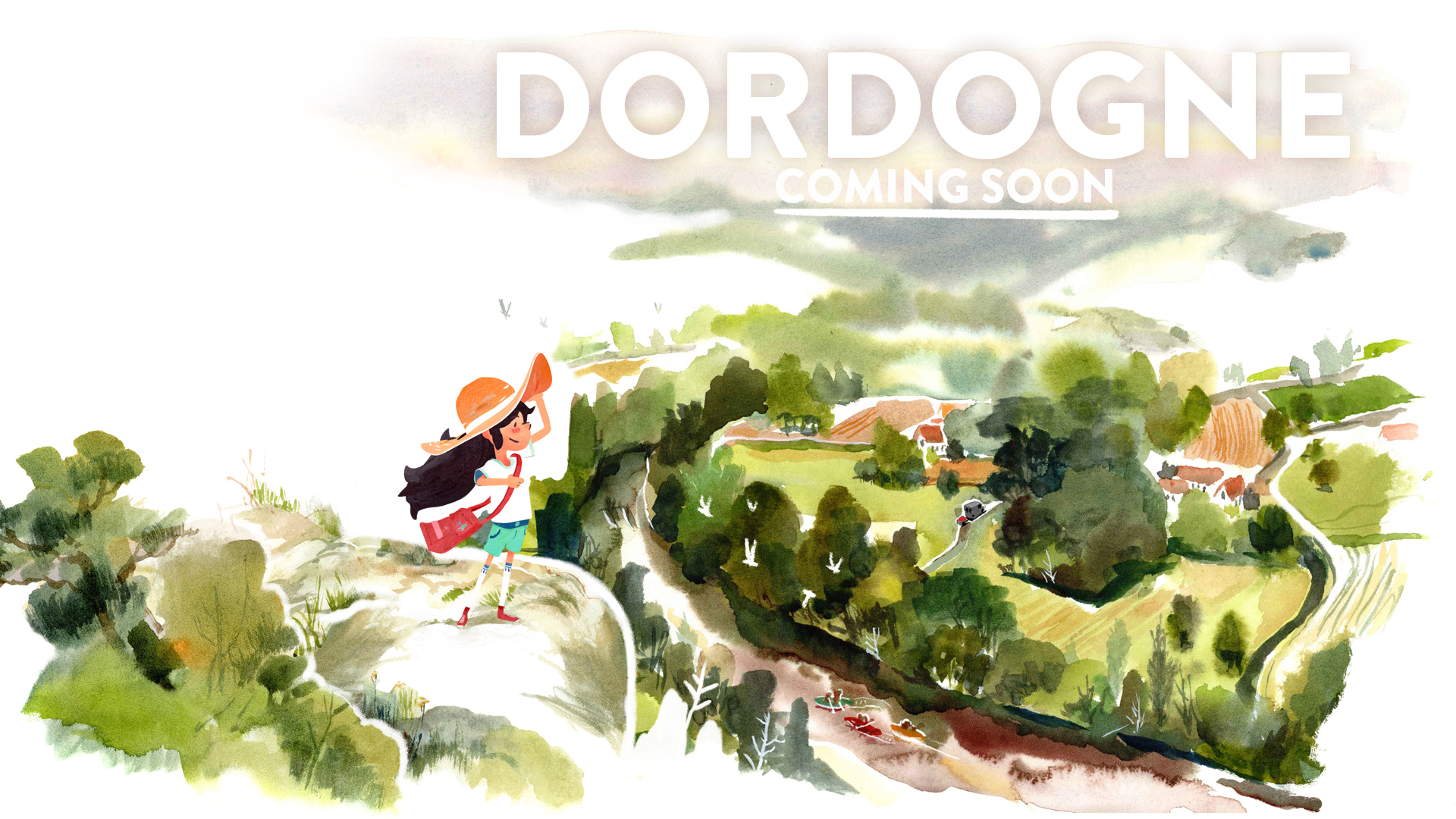 UMANIMATION & UN JE NE SAIS QUOI announce « Dordogne », coming to PC and Switch in 2021
Dordogne is a narrative adventure game in which you play as Mimi, a young woman visiting the house of her recently deceased grandmother who left her letters and puzzles to solve. To do so, Mimi will revisit her childhood memories and reconnect with the little girl who marveled at everything.
Dordogne is made in Bordeaux (France) by Un Je Ne Sais Quoi, a French indie studio led by Cannes Award-winning animation director Cedric Babouche, and co-produced by UMANIMATION, an XR animation production company founded by Aymeric Castaing, known for the Arte series Globozone.
Release date: 2021
Platforms: PC, Nintendo Switch
Steam: https://store.steampowered.com/app/1272840/Dordogne/
Teaser trailer: https://youtu.be/SFfMAUc2JnI
Extended trailer: https://youtu.be/5rhwRxP3rMs
Website: https://unjenesaisquoi.fr/
Press/influencer contact: charlie@playertwopr.com
Features:
A wholesome family story
Discover the close relationship between Mimi and her grandmother through touching and fun gameplay moments. We hope that these slices of life, from the most trivial to the most symbolic, can make you remember your own positive childhood memories.
Explore the beautiful Dordogne region
Through the quests of young Mimi, discover the beautiful environments of Dordogne. Faithfully adapted into watercolour, they'll immerse you in this charming French region, so dear to Mimi. Forest walks, climbing, kayaking, cave explorations… Discover these typical activities of the region.
Puzzles and mysteries to progress in the story
While playing as Mimi in the present (as an adult) and in the past (as a child), you'll need to be resourceful and patient to solve puzzles and mysteries left by her grandmother.
Craft Mimi's journal
With pictures, sounds, objects and words that Mimi collects, let your creativity flow and create Mimi's journal, unique to each playthrough. A truly symbolic object of a high sentimental value, it reflects Mimi's adventures and memories of Dordogne, and the connection she shares with her grandmother.
About Un Je Ne Sais Quoi

UN JE NE SAIS QUOI is an artistic swissknife company developing video games, animation films and illustration projects. The studio was founded by Cannes award-winning director Cedric Babouche, an art director with 15 years experience in animation, inspired to make games he could play with his daughters, and soon assembled an international team of artists, animators and game developers. We like to think outside of the box and develop projects by connecting them to the media that suit them the most. Follow Un Je Ne Sais Quoi on Twitter: https://twitter.com/studio_jnsq
About UMANIMATION

UMANIMATION is an XR animation production company founded by Aymeric Castaing. With a team of talented storytellers, artists and designers, our aim is to define the next generation of entertainment content by producing transmedia universes that enlist different technologies and platforms. The company positions itself as a startup of the creative economy at the crossroads of culture, digital and innovation. Follow UMANIMATION on Twitter: https://twitter.com/UMANIMATION1
Socials:

Un Je Ne Sais Quoi's Twitter: https://twitter.com/studio_jnsq
Un Je Ne Sais Quoi's Facebook: https://www.facebook.com/Un-Je-Ne-Sais-Quoi-107096827583601
Un Je Ne Sais Quoi's Instagram: https://www.instagram.com/studio_unjenesaisquoi/
UMANIMATION's Twitter: https://twitter.com/UMANIMATION1
UMANIMATION's Facebook: https://www.facebook.com/umanimation1/